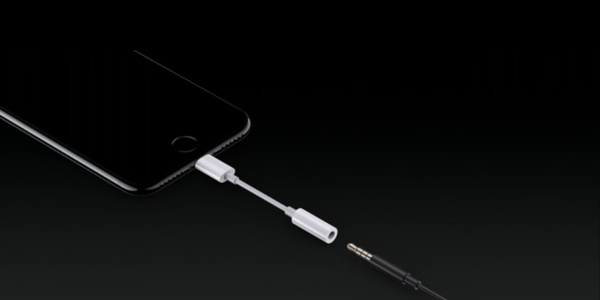 Apple removed the headphone jack from iPhones almost two years ago with the release of iPhone 7. Whether it was at the time a brave move, as they spun it, or just a silly design choice it up to you.
However, $1 trillion Cupertino giant is not backing away from the strategy, rumors suggest. They plan to move further away from wired headphones towards a truly wireless future.
Barclays research team has been suggesting since early this year that Apple will be getting rid of the headphone jack dongle from the next iPhone. Now Cirrus Logic, a supplier for the headphone adapter, has all but confirmed to Barclays that this indeed is the case,
MacRumors reports
.
Apple is expected to release three new iPhone models next month, all of which are likely to not have headphone jack. Now users with traditional wired headphones might have to shell out some extra cash to use their preferred audio equipment.
The adapter isn't fortunately too expensive, currently at $9, and many of the current or previous generation iPhone users already have one adapter, but it is surely going to stir up some controvery if indeed Apple decides to exclude it from the retail box.