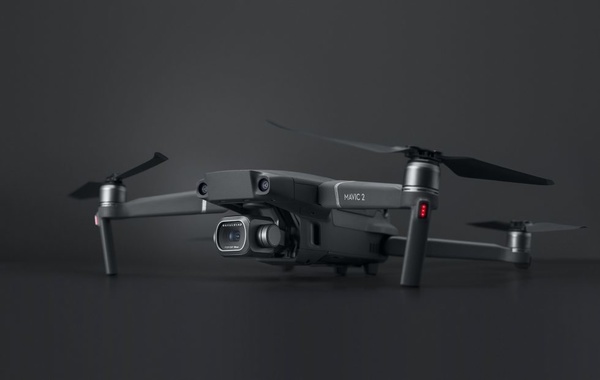 The leading quadrocopter – perhaps more commonly known as drones &Ndash; manufacturer, DJI, has released two new models. The second generation of Mavic drones consists of Mavic 2 Pro and Mavic 2 Zoom.
The latter is the more affordable one that also comes with an 2X optical zoom. The camera setup offers 24 mm to 48 mm optical conversion which allows you to get closer up footage with a push of a button.

Pro version on the other hand features a Hasselblad branded camera system with an impressive one inch and 20 megapixel sensor. Adjustable aperture is said to range from f/2.8 to f/11. Mavic 2 Pro also has an improved color grading support with the new 10-bit DLOG-M profile.

Both drones capture video in 4K with h.265 compression and Mavic 2 Pro support HDR photos that combine several photos in one high dynamic one. They also have an improved, omnidirectional, obstacle sensing.

You can learn more about the duo by watching DJI's own video below. As for the price, DJI Mavic 2 Pro starts at $1449 and Mavic 2 Zoom at $1249.