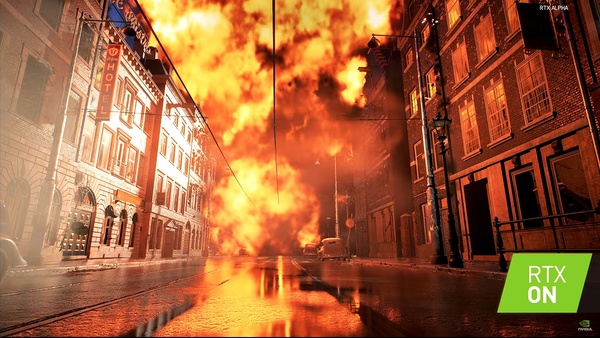 Nvidia finally revealed the first gamer cards from the new generation of GPUs
earlier this week
. The GeForce RTX 2000 series shares one major difference to the previous generation which might need some explaining.
For years Nvidia has had GeForce GPUs, and for many of those years, lately, the GeForce's were accompanied with a (faux) acronyms like GTX. Well, this time around Nvidia has changed the acronym to RTX, and this time around it kind of means something.

So RTX is what makes the new generation, the 2000 series, special. It all comes down to the RT Core that is a new processing unit in Turing architecture that takes care of ray tracing. Obviously, thus the RT is both RT Core and RTX.

So this technique in producing light and shadow effect in games has been majorly improved. But what does it exactly mean? Many times has Nvidia explained this in Giga Rays/s and so on, but that doesn't really tell you what it looks like.



Well, thanks to DICE, the developer of the upcoming Battlefield V, we have now real-time gameplay footage to feast our eyes on. As you can see, the differences are huge between RTX on and RTX off.

Unfortunately the technology won't be on all major titles this year, or the next, or probably even 2020, and when it is used it's still super demanding so don't expect 120FPS gameplay with such detail. However, in certain titles, that is of course the ones you really appreciate photorealism, this is going to make a real difference.