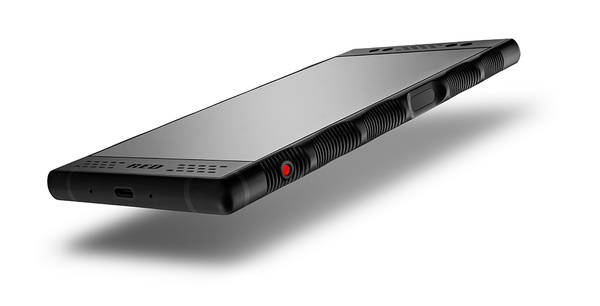 As you might know, camera company RED has been working on their own smartphone for a few years now. We first heard of this device now more than a year ago when
they officially announced it
.
The phone that promises a modular design with unforeseen camera prowess and a holografic display was supposed to ship early 2018 but we had to wait until a couple weeks ago to learn that RED was finally getting the Hydrogen ready to ship. According to the company the first pre-orders will land in October and Hydrogen should be available to all in November, at least in the cheaper Aluminum version in both black and silver.
Mind you cheap for RED isn't cheap for many others, including Apple. The Aluminum version costs $1249, and Titanium version that is supposed to ship early next year, is a few hundred more.
Anyway, we've known all this for a while now, but we haven't previously seen are the actual press photos of the actual device. Previously we've had to rely on 3D renders, but now you can feast your eyes on these beautiful pictures.
Without further ado, I give you RED Hydrogen One in all it's peculiar glory.