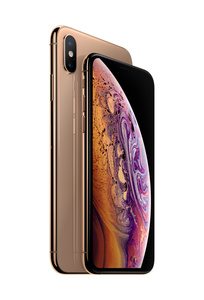 Apple has today unveiled the new generation of iPhones lead by the flagship models iPhone Xs and Xs Max, as expected.
The new models offer upgrades in most respects but most significantly in display, processors and camera. The displays are 5.8 and 6.5 inches OLED panels that offer a resolution of 1125 x 2436 (Xs) or 1242 x 2688 (Xs Max) pixels and a 458 PPI pixel density.
The new displays, Apple calls them Super Retina, also support HDR in both Dolby Vision and HDR10 and include a 120hz touch sensor.
The processor side of things is upgraded by the new A12 Bionic system-on-chip that includes an improved six core big.LITTLE style CPU that provides 40 to 50 percent improvement in efficiency.
The GPU, nowadays Apple-made as well, on the other hand increases the performance up to 50%, and even the NPU (Neural Processing Unit) has been upgraded to 8 cores with improved performance.
The A12 Bionic performance was demonstrated by Bethesda and their new game, Elder Scrolls: Blades, among others.
Camera specs haven't changed much, after all its still mostly the same 12 megapixel dual camera from iPhone X, but Apple promises that the changed under the hood and to the software make it worth the upgrade.
There's a greatly improved ISP, or image signal processors, that uses the NPU to help detect faces, situations and segmentation for bokeh effect.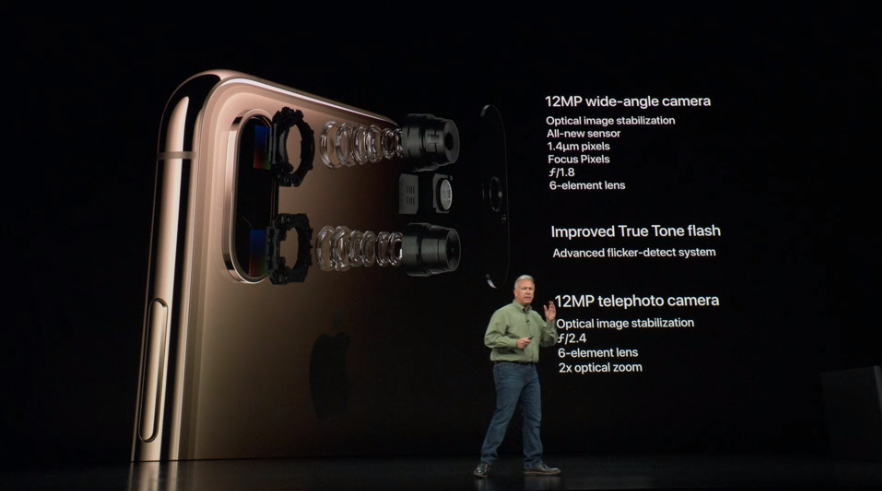 Perhaps the most improved aspect of the camera is the new Smart HDR feature which allows the camera to take a buffer of four frames with another four frames for increasing detail, and even a shadow detail frame for just one picture. All this with zero shutter lag.
According to the sample photos, which Apple claims use now tricks in editing or staging, this gives the pictures excellent detail even in challenging lighting conditions.
Other more minor upgrades include a dual-SIM slot as well as a battery life improvement of 30 minutes with Xs or 90 minutes with Xs Max.
The phones will come available for pre-order this Friday, and will hit the stores a week after on the 21st. Prices start at $999 (Xs) and $1099 (Xs Max).