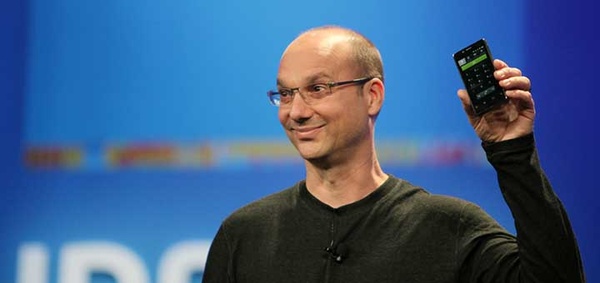 The man behind the original Android, Andy Rubin, made a comeback to the smartphone world last year with his new company Essential Products and their first smartphone Essential Phone.
While there were definitely some innovation that really caught the eye of customers, and especially the competitors, it couldn't be exactly described as a hit.
Obviously Essential started a trend, the notched displays, that they might not be as proud anymore, especially after
Pixel 3 XL's huge cutout
.
Now, Rubin has something new in store and, by the sounds of it, it might be the revolutionary thing we're waiting for.
According to
Bloomberg
, Essential is developing a smartphone that will evolve machine learning and AI to completely new level allowing the smartphone to complete rudimentary everyday tasks without user input.
The smartphone would learn the users behavior and apply that to automate tasks such as answering text messages.
The craziest thing, however, might be that as the phone doesn't rely as much on user input, at least the typing and touching, it would have a much smaller screen. When the device takes care of your emails and arranges meetings, I guess you don't need as much screen real estate.
According to the report, Essential isn't looking to make another smartphone, it tries to diverge from the masses as much as possible.
Smaller screen does mean less focus on entertainment, so perhaps it would be a auxiliary device. There seems to be awful lot of problems with this concept, however, and one might be that he needs Google, Apple and Amazon all to give access to their voice assistants.