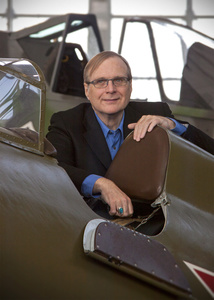 Microsoft
co-founder
Paul Allen
has died at age of 65. Cause of dead was
non-Hodgkin's lymphoma
, a condition that was diagnosed in 2009 and returned just weeks ago.
Allen is widely considered to be one of the groundbreaking tech pioneers. Paul Allen founded Microsoft together with Bill Gates in 1970s and became one of the first tech billionaires in the World after Microsoft IPO in 1980s. He maintained his position at Microsoft until 2000.
Since Microsoft era, he has been best known for his
Vulcan Inc
investment company and for the fact that he owns several major sports teams:
Seattle Seahawks
(NFL)
,
Portland Trail Blazers
(NBA)
and
Seattle Sounders
(MLS)
.
Through Vulcan, Allen invested to various technology projects, including
SpaceShipOne
, the first privately-funded ship to put a civilian into suborbital space around the Earth. He also funded generously
SETI
project, a project set to search for extraterrestrial life.
Thank you, Paul. ❤️ pic.twitter.com/SDj5Xp34jj

-- Microsoft (@Microsoft) 15. lokakuuta 2018
He was never married and had no children.
Story main picture by Miles Harris