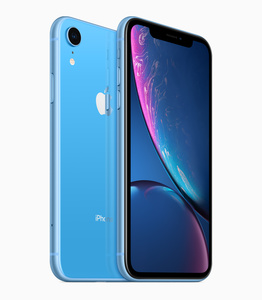 New iPhones landed a month and a half ago, and the last of them, the iPhone XR, became available worldwide today.
The XR is an interesting device for sure. It is the budget iPhone, if you want to call it that with a $749 price tag. It has a subpar display to some (
*ahem* me *ahem*
).
It also has an odd name. After all, we all know where iPhone XS comes from – Apple has had S versions for years. But what about XR?
Well, fortunately for us, Apple's Phil Schiller has revealed to
Engadget
exactly what the R stands for, or perhaps more importantly doesn't.
It doesn't stand for Regular or Reduced, none of that. In fact it doesn't mean anything. According to Schiller it just sounds good, kinda like in cars you have special S and R models.
So the closest meaning can be found in motorsport, in which it usually stands for Racing. Then again that doesn't make any sense so I guess Schiller chose it to stand for nothing.
Well anyways, now you can go buy the blue iPhone Ten Racing.