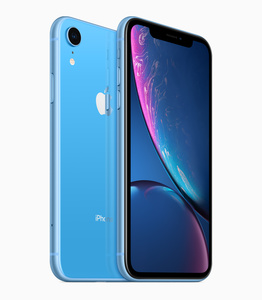 Apple's last week's
iPhone event held
in Cupertino included some highlights worthy of ovations, perhaps even standing ones.
The first ever over-the-counter ECG in form of a new and much improved Apple Watch was definitely one of them, and one could argue Smart HDR on new iPhones seemed like more than a simple evolutionary step in smartphone cameras.
Apart from Smart HDR, however, the new iPhone flagships very largely iterative upgrades over the previous year's iPhone X. And that was to be expected, after all it was the S year this time around.
Thankfully,
Apple had "one more iPhone"
to unveil.
Tim Cook and his buddies released the iPhone XR, that was expected as well. A middle of the road iPhone with a colorful aluminum design and powerful specs, including the new A12 Bionic chip found in the more expensive new iPhone models.
However, in all the attractive looks and promising tech there's a gaping hole in specs. The new iPhone XR comes with a large, completely 2018-ready 6.1 inch screen, but it is a LCD panel and a lousy one at that.
Yes, yes, it is probably one of the better LCD panels around, and even supports Apple's True Tone tech, but it is an LCD panel and most importantly it is a 1792 x 828 resolution one. Without 3D Touch.
The 3D Touch part is probably not a huge problem, especially since Apple has implemented a long press that does pretty much the same thing.
But you cannot watch Full HD video on the new iPhone XR, not matter the fancy new "Liquid Retina Display" moniker. The pixel density, in pixels per inch, is 326. 326 is the magic number where display becomes a Retina dislay. The same Retina display that you had on iPhone 4
released in 2010
.
Sure the display is way larger, and better too. But the pixel density is the same, you'll see the pixels as clearly as you did eight years ago on your iPhone 4.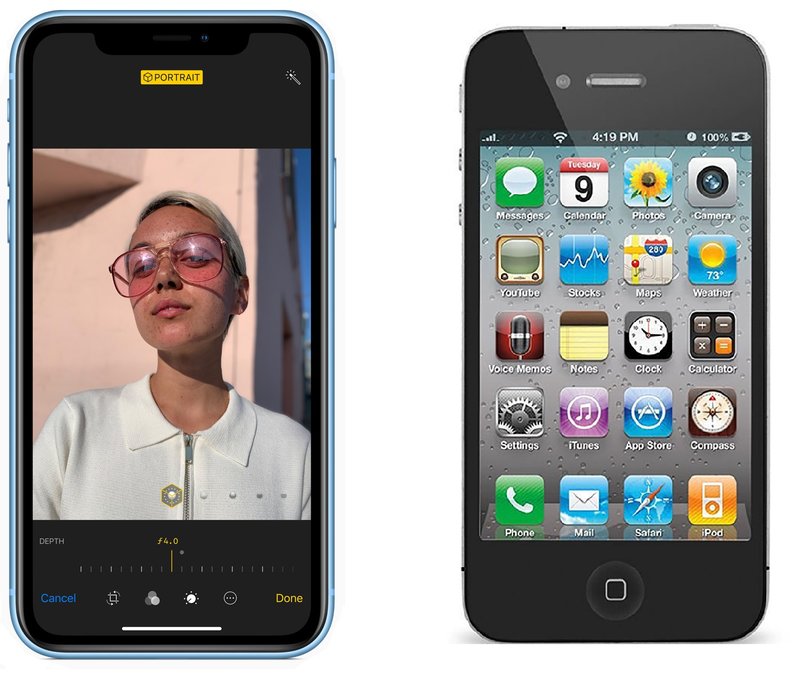 I can hear the cries about 720p Android phones, and yes, there's a lot of them, even in 2018. Most of them are between $100 to $200, though, some even under a C-note. And you even have Chinese smartphones (Huawei, Xiaomi) that offer Full HD experience for less than $200.
How about iPhone XR? Starts at $749, goes up to $899 for the finely equipped 256 GB version. And consider yourself lucky if you're in the U.S., across the pond you would pay 1,049 euros for the premium version. That is $1,226 and 17 cents in today's dollars.
Then again, iPhones have always been expensive, and often the investment is worth the premium price. A lot of people are expecting iPhone XR to be the sales king of this generation, and it's hard to argue when XS upgrades were so insignificant for the most part.
Specs probably don't matter to most people, perhaps even a overwhelming majority, but it is somewhat sad to see a thousand dollar smartphone in 2018 to have an "HD Ready" panel.