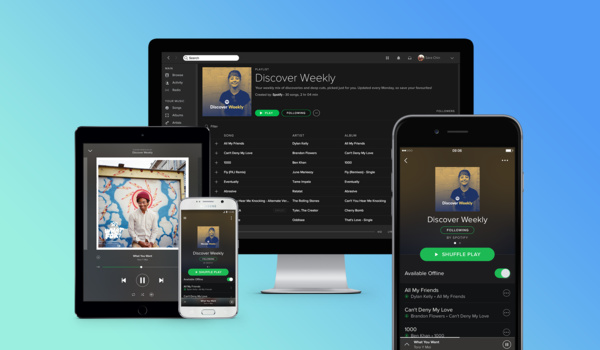 Music business is tough, they say, but streaming music business might be tougher. If there's one streaming service that has been through it all, it's Spotify.
Even after fierce resistance from industry, they managed to cement themselves as the number one spot to enjoy your music. The king of music streaming turned the tide of piracy, one could argue.
It hasn't managed to turn itself profitable, however.
Spotify has revealed that it has passed 87 million Premium subscribers, an increase of four million since July. Last quarter still turned out on red.
All is not lost, though, by any means. Quite the opposite in fact. The loss was only around $7 million, a significant step towards profitability for the company. Previous quarter Spotify still lost over $83 million (73 million euro), according to
THR
.
Spotify has another 100 million – or 104 to be exact – free tier users who are yet to be converted into Premium subscribers.
The pace to convert new subscribers has slowed down, as is expected when services mature, but it still has a significant lead on Apple Music which is probably closing in on 60 million after reaching 50 million users in May.