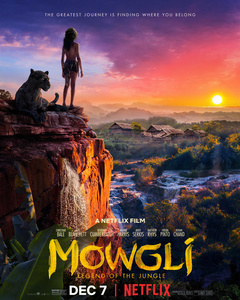 Netflix has recently revealed new content from Asia. As the company is diversifying the content and bringing in Asian productions especially anime lovers should rejoice.
The streaming giant announced 17 new Originals from Asia that will increase next year's Asian coverage to a 100 new and returning Originals. This includes new Pacific Rim and Altered Carbon anime.

Previous Asian Originals have included the Indian thriller Sacred Games, japanese anime DEVILMAN crybaby, and Korean comedy BUSTED! that has also been confirmed for a second season.

Netflix also increases the content with local languages, which includes The Stranded from Thailand and Taiwanese Triad Princess. A new trailer from the Korean series Kingdom was released.

In addition to news from Asia, the company released a new trailer for the upcoming spin-off Narcos: Mexico, and revealed the launch date, December 7, for the anticipated triple A feature film Mowgli: Legend of the Jungle, featuring talent such as Andy Serkis, Christian Bale, Cate Blanchett and Benedict Cumberbatch.