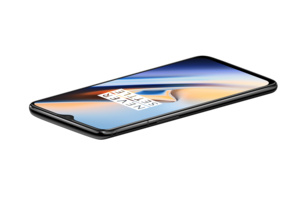 In the past five years or so the Chinese smartphone manufacturer OnePlus has managed to pull itself out of the niche market to be a proper competitor in the big leagues.
This year, however, it made a huge deal with T-Mobile which brought it first time ever to American carriers. Before the OnePlus 6T,
released October 29th
, OnePlus have had to rely only on its own online channels.
Now that they have their foot in the door for the first time, you would expect an improvement in the sales figure, right?
Well, it turns out that is exactly what you get. According to
XDA
, OnePlus.com and T-Mobile combined sales for OnePlus 6T was 86% higher on the first day than sales was for OnePlus 6 earlier this year.
Now, this is only the first day, we'll have to see how the rest of the quarter goes. However, it could be argued that T-Mobile carrying the phone will be even more important in the coming months that enthusiasts aren't the ones buying the device.
OnePlus 6 sold a million units in 22 days, and OnePlus 6T was released on November 6. It the first day's improvement continues, we should be seeing million units sold somewhere around November 18.
OnePlus 6T is one of the first, if not indeed the first smartphone in the U.S. to feature an in-screen fingerprint sensor. Other features include a large 6.41 inch screen with minimal bezels and a small teardrop notch, dual cameras in the back, and lightning fast charging.