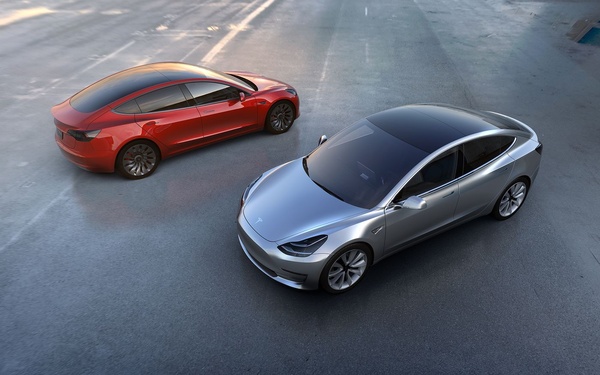 Tesla has launched its Model 3 configurator page to those living in left-hand driving European countries. The configurator page allows potential buyer to tweak the Model 3 options and see how the changes effect the price in his/her country. Page has been open in selected European countries since December, but now it seems that almost all European countries where Tesla operates, are included.
As the value-added tax
(VAT)
, various subsidizes and possible car taxes vary from country to country, the pricing varies quite wildly across Europe. In Finland, for example, the cheapest Model 3 configuration will cost €63,070
(appx. $71,800)
while the same car costs only $49,000 in some parts of the United States. In France, the prices start from €53,000 and in Germany, from €57,900.
European Model 3 will have a different charging port in Europe, opting to use European
CCS Combo
charging port instead of its own proprietary port. Tesla will be retrofitting its existing Supercharger stations in Europe to accept both connectors.
Model 3 configurator is now open to left-hand drive countries in Europe. Design your Model 3

-- Tesla (@Tesla) 4. tammikuuta 2019