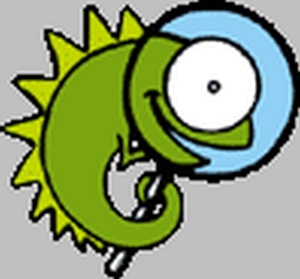 AfterDawn will celebrate its 20th birthday this year. As you might imagine, 20 years in Internet business means that we have changed our site's concept, services and focus quite a few times over these years. Now, it is time to shut down one of those old services.
Originally, when we launched AfterDawn back in June 1999, one of our goals was to provide information about
MP3
technology, including guides on how to use it and also to support indie artists without record label contracts. To achieve this, we set up a news section, guide section and also a section for indie artists to distribute their music through our site, for free.
This royalty-free MP3 service was at the very core of AfterDawn during our first years. But very soon it became clear that the most sought-after content was about MP3 technology and guides related to it. With the arrival of the Millennium, MP3 had become a mainstream topic. To tap into this trend, we launched our own MP3 search engine that allowed users to search through various MP3 services, FTP sites and more. Very quickly, we decided to move the MP3 search engine to its own domain, and thus,
MP3Lizard.com
had born
.
As
Napster
and its rivals became the kings of the MP3 revolution, the need for a dedicated, web-based MP3 search engine died rapidly. Now we had a domain with no purpose in our hands and we decided to
move all of our indie artist services
to MP3Lizard domain and focus solely on tech news and guides on AfterDawn. The indie music service called MP3Lizard had born.
Later, the world changed, indie artists found other ways to distribute their music and to gain following. Eventually, services like
MySpace
and
Facebook
became the
de facto
"homepages" for such artists. And as
YouTube
and various indie music services provided modern ways to distribute music too, the need for our humble little site vanished.
Sure, we managed to achieve some nice milestones, like the
10'000th track
added to the service and
2.5 million MP3 downloads
. But the popularity died eventually.
We effectively ceased all the development on MP3Lizard sometime around 2005 and just let the site operate on its own. It still gathered some visitors, but we're talking about tens of visitors each day, not thousands, like during its peak days.
As the site has been effectively a "zombie" for more than a decade now, we felt like it was the right time to shut it down. As we haven't touched the codebase of the site for more than a decade, it is highly likely to have some nasty security problems too that haven't been patched.
MP3Lizard is the second oldest domain we own and it is sad to see it go. But sometimes it is the right decision to let it go.
Here's the last screenshot of the site, take today: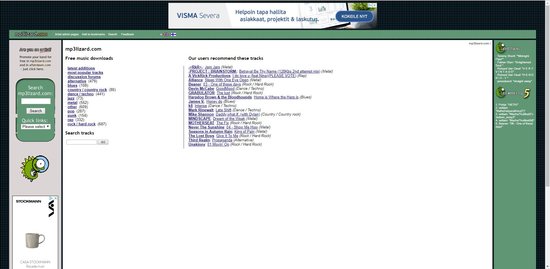 From now on, the domain will redirect all requests to AfterDawn's main page. If you're an artist who'd like to rescue your old music, please
get in touch with us
and we're happy to send you your MP3 tracks via email.
I'd like to thank all of those artists who uploaded their music to our site, first, to AfterDawn and then to MP3Lizard, over all these years.
Best,
-Petteri Pyyny, CEO
AfterDawn Oy

t: @pyyny