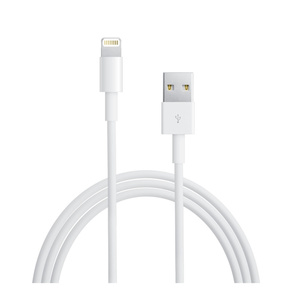 As we all know, Apple loves proprietary technologies so much that sometimes it makes completely mundane feature sound like they are a new innovation.
Some of their own tech is pretty impressive, but others should be scrapped for a more universally accepted technology. One of these is of course Lightning port.
Apple has fought against universal chargers for ages, and although Lightning port is far from the worst of them, it still isn't USB-C.
Fortunately, according to
Bloomberg
, this is about to change. Report has it that Apple is already using USB-C, the first reversible USB connector found in most higher-end Android phones these days, in their current iPhone prototypes.
This doesn't come as a huge surprise after Apple moved away from Lightning port in the iPad line when they introduced the newest iPad Pro with USB-C.
Even though USB-C should technically reduce the need of adapters as more and more peripherals support the port out of the box, you have to remember that old iPhone accessories are compatible only with Lightning.
Bloomberg also reports that the upcoming iPhone will have a triple camera setup, like some Android counterparts. One of the lenses is supposedly a wide angle lens that allows expanding the photo afterwards.
Other expected features include iOS-wide Dark Mode and longer Live Photos.