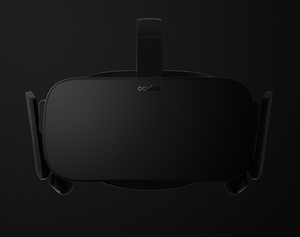 The pioneer of modern VR hardware, Oculus, is readying a launch of a new headset, rumors suggest. According to
UploadVR
it will be likely called the Rift S.
The company lead by id Software co-founder John Carmack and Facebook's VR boss Hugo Barra is fairly close to releasing the next-generation Rift-headset, if rumors hold true.
There's some new information in addition to the fairly unimaginative name. According to the source, Rift S will integrate new environment sensing cameras. This would mean that there's no longer necessity for an external camera, and in that respect Rift S could function like Oculus Go and Oculus Quest.
It likely won't be a standalone device, however, like the aforementioned duo. Rift S, like its predecessor, is meant for PC gaming where the PC rig does all the hard work.
It won't be wireless either which will limit the movement possibilities as you are tethered to the computer. On the counterbalance you'll have much more impressive graphics, likely in both resolutions and all-important refresh rate.
There's still no official word from Oculus about new products, but they have promised an exciting year to
The Verge
.