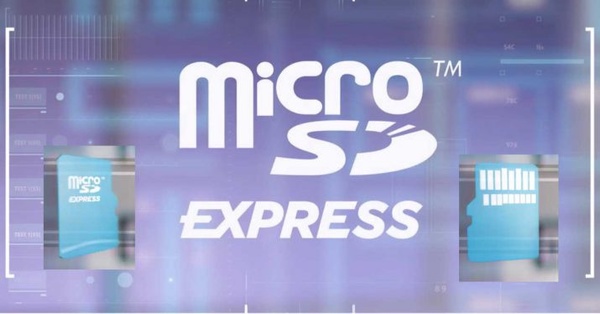 Mobile World Congress used to be the biggest stage for mobile phones for years, but nowadays many of the largest manufacturers have their own events which has made MWC more of an industry trade show than a consumer one.
Nevertheless, that has probably given room to adjacent companies that are developing important technology for our mobile devices. It's been a big year for memory cards, microSD in particular.
Yesterday we told you
about the new one terabyte microSDXC cards coming from both SanDisk and Micron. Turns out, the capacity isn't the only thing the manufacturers are working on.
Perhaps even more impressively, SD Association has introduced a new memory card format, called the microSD Express, which allows super fast data transfer speeds. According to the announcement the speeds max at a crazy 985 megabytes per second, although that is for read speed, as you might imagine.
That is 10 times the write speeds of yesterday's 1 TB SanDisk card, although it is certainly not the fastest around, and same 10 times faster than UHS-I class card's read speeds.
To achieve the lightning fast speeds microSD Express uses technogies that are widely used for example in modern SSD type solutions, like NCMe 1.3 and PCIe 3.1.
The technology is also backwards compatible but obviously you won't achieve almost gigabyte speeds with older devices.