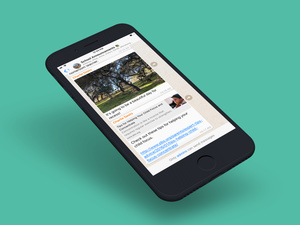 While iMessage is the king of messaging platforms on iPhones, there's one cross-platform messenger that has held the crown for years with active users in the billions. It is of course WhatsApp.
WhatsApp offers a range of impressive features, including end-to-end encrypted messaging, calls, and even video chat. However, it's not always easy to know if you can use any of these features, if the recipient has blocked you.
If you have been blocked by the person you are trying to contact, you aren't made aware of it. Fortunately there are a few ways that indicate you might have been blocked.
There's no certainty, since WhatsApp doesn't allow the blocked person to know the status, but with the help of a few indicators you might get closer to the truth.
You cannot see the contact in online mode or the time when the contact has been last seen
You cannot see changes in the contact's profile picture
Sending a message to the contact always results in one, and only one, checkmark. One means sent, two means received.
Calls never reach the recipient.
If you can check all these checkboxes, and it continues to be the case, it is likely that you have been blocked. However, remember that this isn't conclusive, since WhatsApp doesn't want the blocked to know for sure.
It could be that either the service is down or the contact hasn't made changes and hasn't opened the app for a long time.