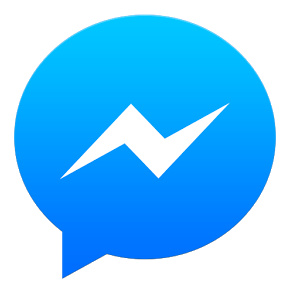 Facebook has had its own Messenger app for mobile devices for nearly 8 years now, but it was five years ago they made one of the oddest and most criticized moves in the company's history.
In 2014, Facebook removed the Messenger function from its core Facebook app, and after that you had to download a separate app if you wanted to chat with your Facebook friends inside Messenger.
Many probably predicted doom and gloom for Messenger after that, but it has went on to increase its reach to over a billion people. However, it hasn't managed to gain as much traction as another messaging app owned by Facebook, WhatsApp.
Now it seems that Facebook is planning on bringing chat back to Facebook's own app. According to unreleased app feature guru Jane Manchun Wong, Facebook update is bringing Messenger functionality back to the Facebook app.
In pictures posted on Twitter, Wong shows that the Messenger icon in the top right corner of the Facebook app would open a new Chat section of the app instead of the separate Messenger app.
However, Facebook isn't planning. at least not yet, to move Messenger entirely back under its core app, since the Chat feature is fairly limited. There's no file transfer option nor is there voice or video calls.
Rumors have it that the feature will roll out to at least some of us some time in the coming months.
Facebook is bringing the Chats back to the app for preparing integrated messaging

Tip @Techmeme pic.twitter.com/LABK7qrk0e

-- Jane Manchun Wong (@wongmjane) April 12, 2019