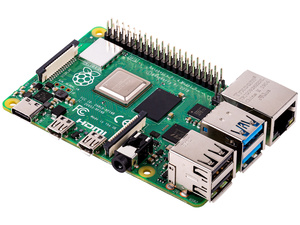 The true love of the geeks, the miniature computer
Raspberry Pi
, has been upgraded to a new major version.
Raspberry Pi 4 Model B
changes pretty much everything there was in the previous version - and to the better.
Previous flagship model,
Raspberry Pi 3 Model B+
sold for $35 and the same base price remains for the new model, too. But the components, connectors and everything else have gone through a major revamp.
First of all, the system chip has been updated. Raspberry Pi 4 now uses
Cortex-A72
system chip with quadcore architecture, running at 1.5GHz. New chip has built-in
H.265
video decoding ability, just to mention one of the perks of the new chip.
Previous Raspberry Pis have shipped either with 512MB or 1GB or RAM, but the new model takes a leap forward here, too. The cheapest option ships with 1GB of RAM, but you can also get a version with either 2GB or 4GB of RAM. Furthermore, the memory tech has been upgraded from previous LPDDR2 to LPDDR4 tech, meaning that the memory is also significantly faster than previously.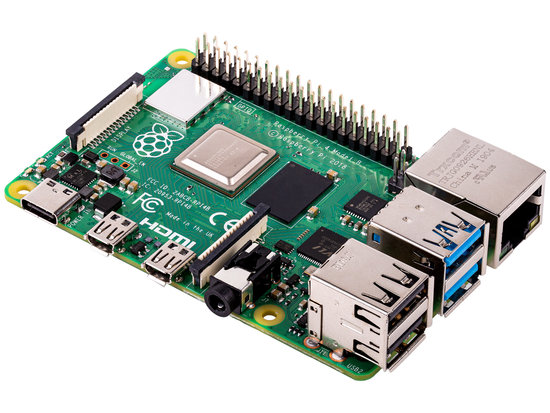 Connectors have gone through a lot of changes, too. New model comes with these connectors:
True gigabit Ethernet connector (previous models used Ethernet-over-USB2)
two USB 2.0 ports
Two USB 3.0 ports
USB-C connector for power input
two micro-HDMI ports for video output (previous one had a one full-sized HDMI output)
The two-display output is particularly interesting, as it promises a capability to output to two 4K/60fps displays at the same time, making the Raspberry Pi better suited for desktop use, too. Sure, you wont be seeing games running at two 4K displays, the new system chip isn't
that
powerful..
As mentioned, the base price is still the same as it used to be. U.S. prices for different models are:
Raspberry Pi 4, 1GB RAM - $35
Raspberry Pi 4, 2GB RAM - $45
Raspberry Pi 4, 4GB RAM - $55
The layout of the device has changes, so, unfortunately, if you plan to upgrade from previous Raspberry Pi model, you need to get new case for the mini computer. And of course, not all of us happen to have micro-HDMI cables, so that adds some cost to the setup, too.