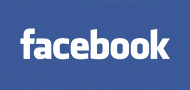 Over 400 million phone numbers related to Facebook users has been recovered from a leak. The numbers consist users all around the globe and are connected to Facebook profiles.
A large portion of the numbers are from the United States, around 133 million of the 419 million total phone numbers. Vietnam is represented strongly with 50 million, and UK with 18 million numbers,
TechCrunch reports
.
Alongside the number is found the Facebook profile identification corresponding to the number. In some, one could argue most, cases this will give them the real name to go along with the phone number.
According to Facebook, the numbers have been snatched from their servers before spring of 2018. After that Facebook has limited the default public details it offers. The numbers were stored in a unencrypted server that made it easy to access the data.
This was due to the fact that Facebook intended to use phone numbers as a means to search for people. However, searching by phone numbers didn't become a feature.
While phone numbers aren't really the most private of the information, combined with the persons name in a database it allows abuses like spamming and SIM swap scams.