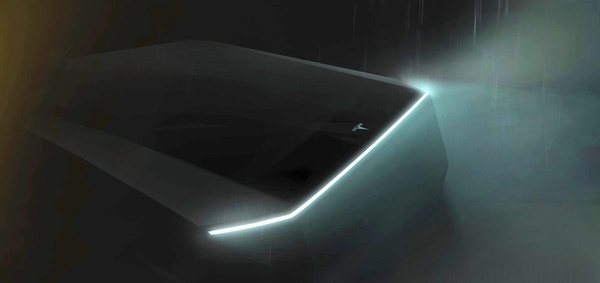 Tesla has been productive this year by increasing the production and even announcing a new vehicle, the reasonably priced crossover Model Y, but there should be still another vehicle coming soon.
Or at least, that is what we were told to expect. Musk talked about the upcoming pickup truck in June, and even assured it would be unveiled around the end of the summer. I guess the summer is continuing in Palo Alto, CA, since there hasn't been any Tesla pickup events, or even invites yet.
One can imagine that some problems with the product has appeared, although even without any obstacles Musk's schedules can be called hopeful at best. Fortunately we aren't totally in the dark, as Musk himself has decided to clear up the situation a tiny bit on Twitter.
Responding to a Twitter user asking whether he could expect an October reveal, Musk stated that it would most likely be November. Most likely, though, means that there's a chance – in this case very real chance – that it will be December, or even later.
However, Tesla pickup truck is still in the works if you were wondering. The "Cyperpunk truck" might be delayed but if you are looking for a futuristic replacement for your F-150, keep your eyes peeled from November onward.
November most likely

-- Elon Musk (@elonmusk) September 7, 2019