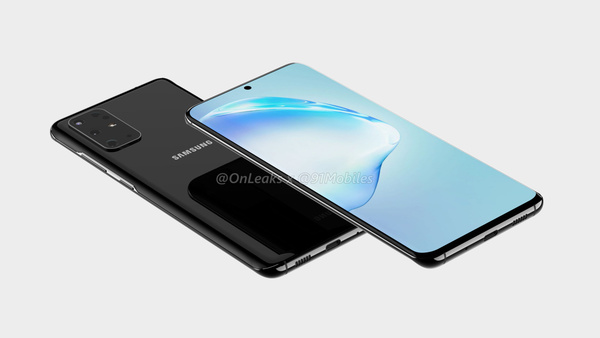 Samsung has sent their invitations to the press and partners for the upcoming Unpacked event. Samsung's Unpacked events are the vehicle with which the company unveils its newest mobile products.
This time around we're expecting the new flagship for the Galaxy S lineup of devices. Galaxy S11, or whatever else it might be called, is going to be revealed on Feb 11 in San Francisco where the S10 series was first introduced as well.
There's been a lot of rumors surrounding Samsung's next flagship smartphone, but at this point not much is confirmed. Even the name is under scrutiny according to some leaks. Samsung might go for S20 instead of S11 to commemorate year 2020, which would be the first time ever it decides not to follow their incremental scale that got them to S10.
One of the more impressive new features is said to be the 108 megapixel camera, which might be accompanied by as many as 5 other cameras. Samsung's 108 megapixel sensor has already been outed and even fitted into other devices, but its unclear how the Korean company decides to use it in their flagship.
Besides camera, it is almost certain that the phone will have the latest and greatest Snapdragon 865, making it one of the first on the market with that chip. In some markets you'll have Samsung's new Exynos chip instead, which shouldn't be too far from the Snapdragon in terms of performance.
Even though both of the previously mentioned upgrades would be great, perhaps the most important upgrade would be a 90 or 120hz display panel. High refresh rate has come to stay, and it would be very odd if Samsung wouldn't join in on the fun in 2020.
All screen design with in-screen fingerprint sensor and a hole punch camera are to be expected, and features like curved screens and wireless/reverse charging are expected to return as well.
There's going to be three versions, so some of these features might not span all three devices. Most of them, however, should be found in S11+ (or S20+).
There's still nearly a week left until the new Galaxy S is official, we'll keep you posted if anything major is revealed before that.
You can join the Unpacked live stream
here
on Feb 11.