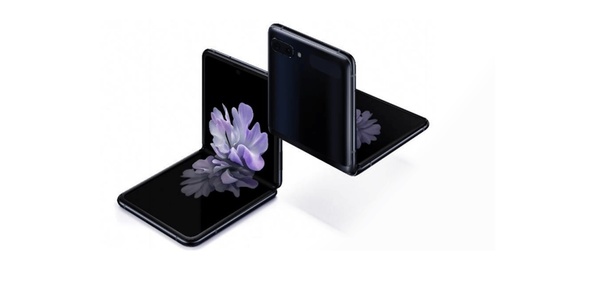 Samsung is preparing a launch of its second-generation foldable smartphone. This time around Samsung is turning the folding display vertically in an attempt to copy the new Razr introduced last year.
Galaxy Z Flip is by far one of the more anticipated phone of 2020 we know of. It's not really a successor to the Fold, although it clearly shares some DNA. The company is still trying to figure out form factors for the folding display technology it has been developing for years and years.
Soon, in fact in less than two weeks, Samsung will unveil their new Galaxy S20 flagship phones in San Francisco. It could be, and perhaps it's even likely, that Samsung will also announce this new foldable there.
Last year at the same event Samsung announced their first folding phone, Galaxy Fold. Although it didn't come out for quite some time, and with recalls and all, Unpacked seems to be the event to unveil "one more thing."
They've already teased us with this concept in a video released couple months ago.
So what can we expect from the Galaxy Z Flip then? Well, we have a very good idea what the device looks like, thanks to multiple leaks, and most importantly
WinFuture.de's latest one
. They have a whole set of pictures, you should go take a look.
The phone looks like a traditional flip phone from the back. The clam shell design hides a slightly more elongated display than usual, likely to have an aspect ratio of 22:9.
It is very similar to the new Razr with folding display but there is definitely a Samsung feel to it. According to leaks instead of the plastic covering the display, Samsung has now a surface material they call Ultra Thin Glass to protect the display.
We'll have to see what this material indeed is, since glass is obviously not very bendable. Specs are expected to include a 6.7 inch and Full HD+ AMOLED display, likely with a punch hole camera, reportedly 10 MP.
Some of the software wizardry includes a split screen which can be activated by placing the phone in a 90 degree angle.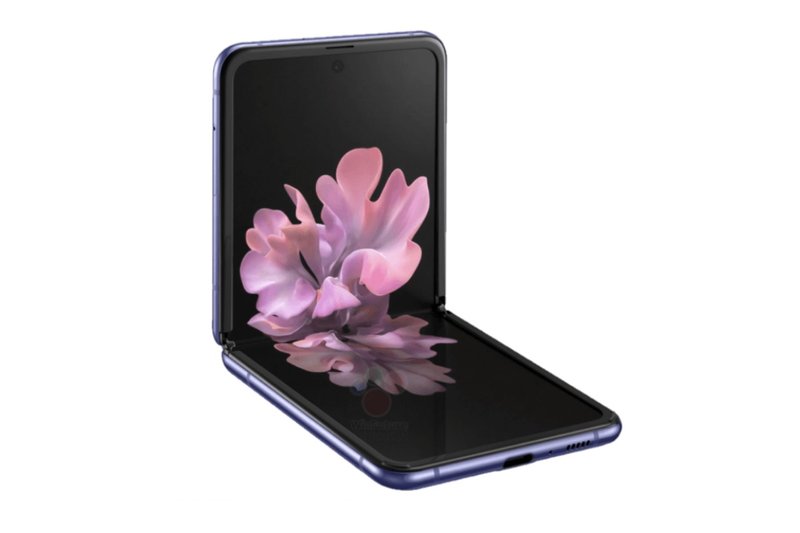 There's also another small 1.06" display on the outer shell, just like some of the traditional clam shell phones. The display has only a resolution of 300 x 116 and is mainly meant for checking the time and notifications.
SoC is said to be the Snapdragon 855+ from late last year, which should provide plenty of processing power. In addition Galaxy Z Flip should have 8 gigabytes of RAM and 256 GB UFS 3.0 storage. In terms of specs, it far outperforms the Razr.
Battery is a 3300 or 3500 mAh unit, which is adequate but probably won't be among top performers. There's also quick charging, wireless charging, Bluetooth 5.0, WiFi 6, NFC, and a finger print reader on the side. Samsung is probably not going to have 5G option of this phone.
The cameras on the back, next to the small display, are a 12 MP f/1.8 regular shooter and another 12 MP ultrawide with f/2.2. The phone supports 4K video recording up to 60 fps and with optical stabilization.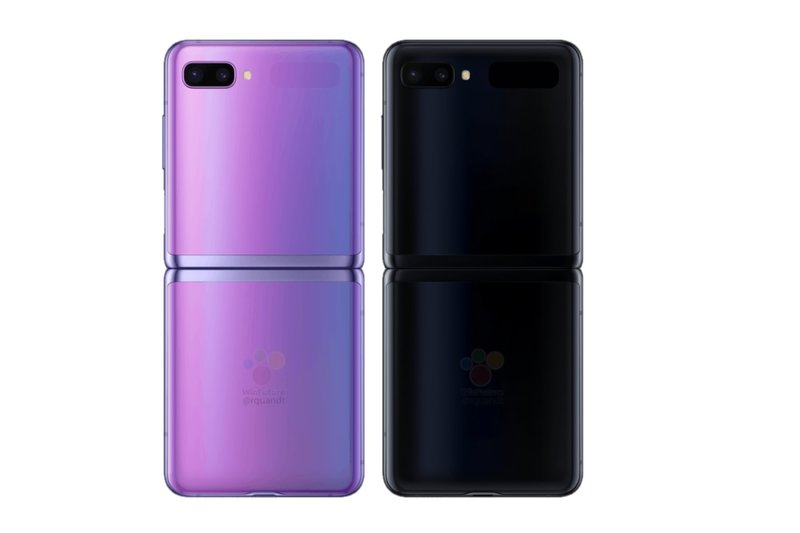 Size-wise we're looking at 87,4 x 73,6 x 15,4 - 17,3 mm closed and 167,9 x 73,6 x 6,9 - 7,2 mm opened. This means it's a little bit thicker and wider but less tall than the new Razr.
What will this marvel cost then, I hear you ask. According to some sources they might try to hit close to the $1000 threshold but
others believe
it's going to cost around $1500, like the Razr. We tend to believe it's likely to be closer to the second one, but we'll just have to wait and see.