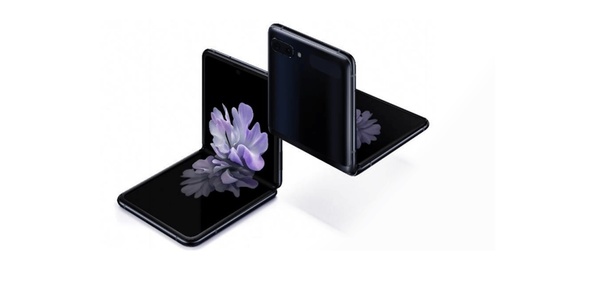 This year's Samsung Unpacked, held tomorrow in San Francisco, is expected to be the event where the Korean smartphone maker unveils both the new Galaxy S20 as well as their second-generation foldable phone.
Surprisingly Samsung decided to take a bit of a head start yesterday by releasing an ad for the latter. The phone's first commercial aired during the Oscars yesterday.
The ad itself, which can be seen down below, didn't reveal much of anything new in terms of design, since the leaked photos have been circulating the web for quite some time, but there were some interesting features Samsung decided to show off.
Perhaps the most intriguing of them all is the tiny secondary display that is hidden under the back of the clamshell, next to the cameras. This display is seen alerting the user of a call that can be answered by swiping.
The ad also confirmed what was already rumored, the phone seems to be designed to work differently in different poses, and dual cameras are present, as are USB-C sans an accompanying headphone jack.
Now, I guess tomorrow we'll find out the specs and price. You can watch the unveiling live at
samsung.com
starting at 2pm ET / 11am PT.