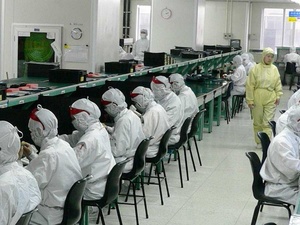 Apple has issued an update on guidance for investors yesterday. The company starts the letter by acknowledging the people affected and struggling to contain the coronavirus.
The company is increasing the donations to fight against the deadly virus that has taken officially nearly 2,000 lives.

However, the beef of the letter is of course the statement that Apple is struggling to return to previously estimated production capacity. Guidance released at the previous quarterly report in late January estimated that relative normalcy in production would return faster.

However, while production facilities are slowly returning to normal pace, it hasn't happened as soon and as fast as Apple anticipated.

This means that Apple doesn't expect to meet previous estimates in terms of revenue. This is due to iPhone production decreasing in China, where the devices are built, as well sales is China dropping due to reduced working hours and closed stores – again both due to the virus outbreak.



According to the letter, sales in other regions is going strong and are in line with previous estimates.