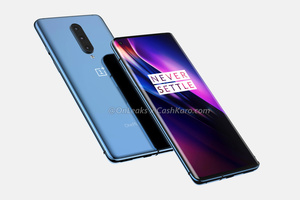 The one smartphone manufacturer that seems to be on the uptick in recent years is OnePlus. The Chinese manufacturer has managed to grab a sizable audience with reasonable priced high-end smartphones.
The company is well positioned in the West where Huawei has recently struggled due to issues with the U.S. government and not having Google apps, and many other Chinese companies don't have much of a presence.
Now, OnePlus is preparing for the launch of their most recent smartphone.
For a while now, Chinese factories have largely returned to normal production capacity, and ramping up production for OnePlus 8 launch should be no longer a problem.
In
a series of tweets
earlier this week the company CEO Pete Lau reveals that they've already had to postpone the launch three times due to current situation. However, "now, we must move forward," he said.
Yesterday, the company announced that the upcoming OnePlus 8 Series, which according to leaks – like the leaked picture above – includes OnePlus 8 and OnePlus 8 Pro just like the predecessors, is going to be revealed on April 14.
Some of the specs have been spoiled by the company themselves. They have a tendency to reveal the specs slowly leading to the unveiling of the device, and this year seems no different.
OnePlus 8 Series will include things like Snapdragon 865, UFS 3.0 storage, LPDDR5 RAM, and up to 120 Hz display.
The unveiling
will be streamed
, and there's no physical launch party, as expected.