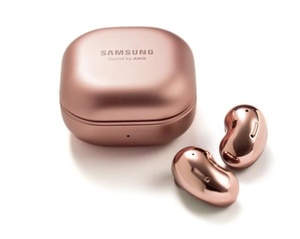 Yesterday's virtual Unpacked event produced us a pair of both
Galaxy Note20 smartphones
as well as
Galaxy Tab S7 tablets
. Neither of these come with a 3.5 mm headphone jack, which brings us to the this announcement.
Samsung updated also their Galaxy Buds lineup. The new Galaxy Buds Live is a rather large upgrade to the predecessor with a new design and important new features.
The bean-shaped design is said to come from looking for comfort and fit. That remains to be seen but they are definitely unique.
Samsung-owned AKG has been working on the audio design of the earbuds and this has resulted in a larger 12 mm drivers that should provide a better audio experience.
The quality of the microphones has been improved significantly too. The company demonstrated the removal of background noise and clear audio against a competitor, and one could definitely hear a difference. However, it was still clearly an earbud microphone, not a professional one or even close.
The most important of the upgrades, however, is the addition of active noise cancellation (ANC). Galaxy Buds Live are the first of Samsung's earbuds to have this features.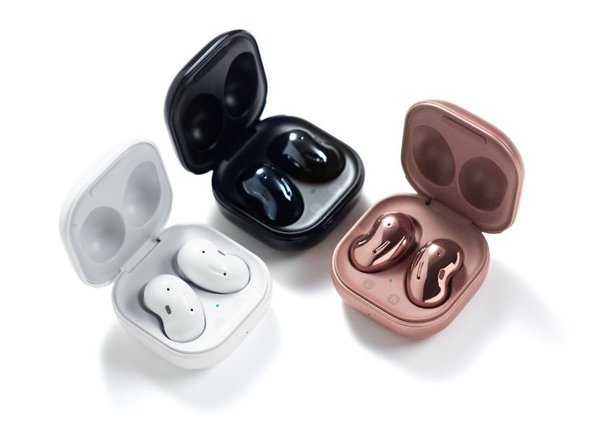 It allows the user to remove background noise and in ambient mode hear through the mics what is happening in the surroundings, if they so please.
According to Samsung, the battery should last for six hours with ANC on and another 2 hours if ANC is off. The case gives further 21 hours of listening time, and can be charged both with a cable and wirelessly. The company says a five minute charge can give up to an hour more listening time.
Just like the other new Galaxy products, Galaxy Buds Live will be available on August 21 with pre-orders starting today. They start at $169.99.