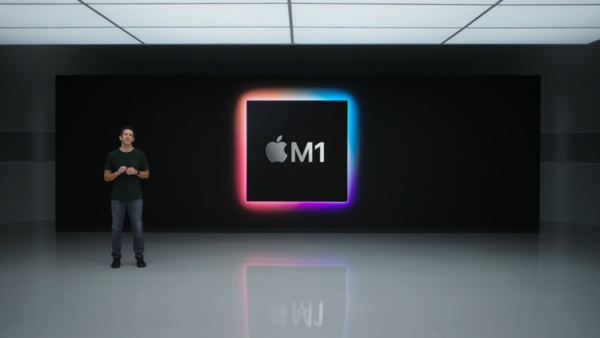 Apple had revealed earlier this year already that is going to start transitioning the Mac lineup from Intel chips to their own silicon. Now it is official as Apple announces their first chip, Apple M1.
Yesterday's official launch marks the introduction of Apple silicon into Mac computers. The company's first take at it is a ARM-based SoC (system-on-chip) that hosts many of the more important components underneath one cover.
It is basically a bigger and better version of smartphone SoC's like the Apple A chips found on iPhones and iPads.
The company said that M1 includes the world's fastest CPU and GPU, and ones that are far less power hungry than the Intel (and AMD) chips used in competing PCs.
In terms of spec you are looking at eight CPU cores, four of which are high performance and four low power cores, with 16 billion transistors. GPU is also an octa-core chip.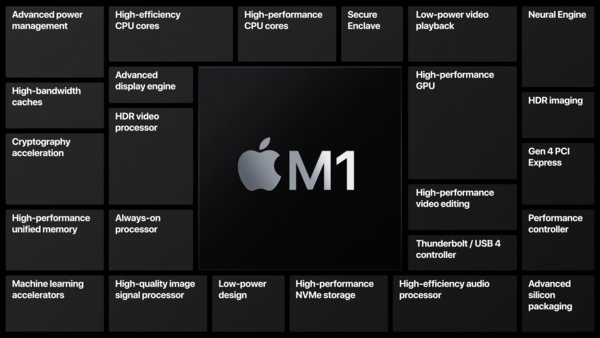 The chip was manufactured with a 5nm process, which gives it very good power-efficiency. According to Apple, the lower power cores only use one tenth of the power of the high performance cores.
In addition to the CPU and GPU the chip includes a 16 core Neural Engine, a separate Security Enclave for better in-device security, image signal processing chip, and integrated DRAM chips.
As Apple suggested, the first generation of Apple silicon will find its way to portable and small devices, but expect Apple to later on announce follow-ups for desktop computing.