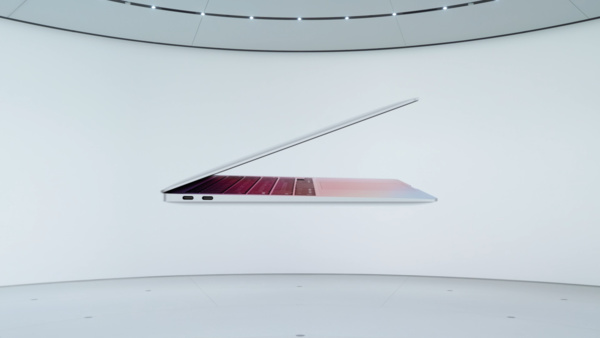 Apple first M1 product announcement yesterday was the most popular 13-inch laptop in the world, MacBook Air. MacBook Air is the perfect device for Apple's new Mac silicon, thanks to its size.
If you think about the Apple M1 like a amped-up version of the A1 found in iPhones and iPads,
which is pretty much is
, the first device you'd put it in is the lightest and least power-hungry of the Apple laptops, and that is exactly what Apple did.
According to Apple, the MacBoook Air with M1 offers 3 times the performance of a comparable Windows laptop – whatever that is – and only the top 2 percent of Windows laptops sold in the past year are faster than this ultra light from Apple.
The figures are even more impressive when compared to the previous generation MacBook Air. M1 gives the new one 5x the CPU performance and 3.5x the GPU performance, although all of these performance claims seem worth a very close revisit when the devices and benchmarks are out.
Even the SSD is said to be twice as fast.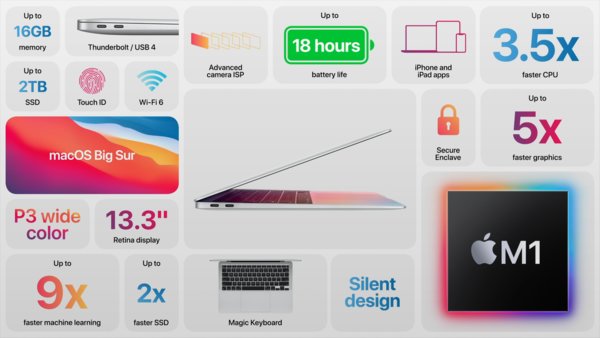 All this performance and the new MacBook is completely silent without a single fan.
The battery life is better too. Apple says that it can do 15 hours of wireless internet browsing and up to 18 hours of video playback on a single charge. You can even take video calls for twice as long.
There are some disadvantages that come with the M1, for example lack of upgradeability. However, even previous MacBook Air models have had soldered-in RAM, so upgradeability shouldn't be a huge issue for customers looking at this specific model, unlike perhaps with the
new MacBook Pro
.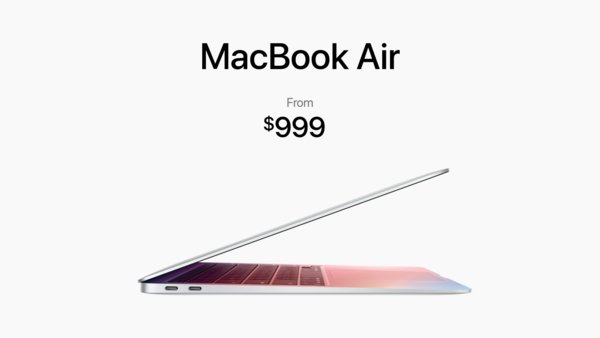 Prices start at the same $999 with the 8/256 GB model. Options include 16 GB RAM and up to 2 TB SSD.