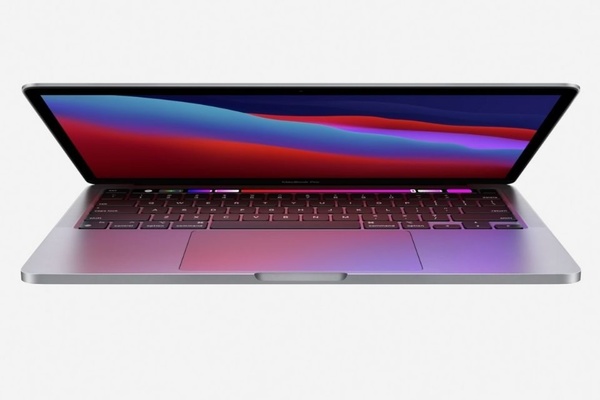 Apple's yesterday's press event gave us the first Mac silicon, namely the Apple M1. While announcing the chip was big news, the company also had already some M1-equipped devices to unveil as well. Here's a look at the most powerful of them, the new MacBook Pro.
According to Apple, the new MacBook Pro with M1 is much more powerful than the predecessor and outperforms competing Windows PCs in both processing power and battery life.
Apple likes to throw around numbers like 5x the performance, but at this point there weren't any exact benchmarks or the company didn't disclose exactly to what they were comparing the devices to. Needless to say, however, that according to them, the new devices offer much more performance and especially efficiency than competitors.
This is evident in battery life claims, which are perhaps the only good and accurate measures Apple revealed. MacBook Pro with M1 comes with up to 17 hours of wireless web browsing and an insane 20 hours of video playback.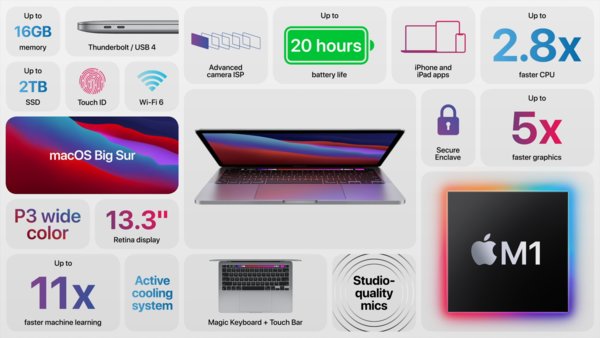 Perhaps the biggest con of the new MacBooks with M1, especially this one geared towards professionals, is that you cannot change or upgrade the RAM because it is integrated into the SoC. It also means that getting 16GB instead of the default 8GB will cost you a very premium $200.
While the M1 is by far the biggest change on the new MacBook Pro, there are some other slight adjustments too. Mics are said to be studio quality now, and improved camera quality thanks to new ISP, although resolution is still the same HD.
Other specs are largely the same, although there's no four Thunderbolt option, you'll have to an Intel MacBook Pro, which Apple still continues to sell, to get that.
MacBook Pro 13" with M1 (there's no 16" version) starts at $1,299.