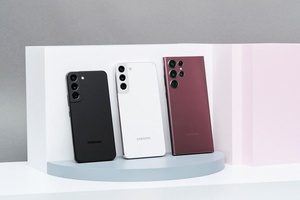 Samsung
now is promising to deliver
four major Android updates
to its most recent flagship phones.
It seems like a distant memory when back in, say, 2016, Samsung was ridiculed by Android enthusiasts by its lack of long-term support for its Android handsets. In past years, manufacturers like
OnePlus
and
Nokia
, managed to carve themselves a niche among tech enthusiasts with their promise for long support times and several major Android updates.
Since then, Samsung has totally changed its game. Last year, company committed to provide at three major Android updates to all of its higher-end handsets.
But today, Samsung is pushing the promise even further. For its flagship phones, Samsung now promises to deliver four major Android updates.
The promise includes today's
Samsung Galaxy S22
series, but also last year's Samsung Galaxy S21 series and its recent foldable phones,
Samsung Galaxy Z Flip 3
and
Samsung Galaxy Z Fold 3
. For other high-end phones, such as pricier A series phones, the three updates policy remains in place.
The update promise effectively means that SGS22 will get Android 13, Android 14, Android 15 and Android 16 updates. Android 16 is expected to be released in Autumn 2025, with updates rolling out probably around Q1/2026 for most flagship phones.
All the devices covered by the Samsung's four updates policy are:
Samsung Galaxy Tab S8
Samsung Galaxy Tab S8+
Samsung Galaxy Tab S8 Ultra