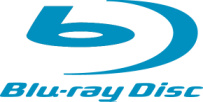 The group of companies who have developed one of the competing future blue-laser DVD replacement technologies, called as
Blu-Ray Disc Founders
, have announced that they will begin licensing the technology to other companies on 17th of February.
Licenses for the format and logo cost between $20,000 and $60,000, depending on the use. The copy-protection licensing costs between $4,000 and $12,000 annually. One Blu-Ray disc will hold approximately 27 gigabytes of data per side, compared to the recordable DVD disc that can hold "only" 4.36GB of data
(or dual-layer pressed DVD-9 which can hold appx. 8.5GB of data per side)
.
Companies behind the Blu-Ray include
Pioneer
,
Matsushita
(owns brands such as Panasonic)
,
Sony
,
Philips
and
Samsung
. But unfortunately their efforts weren't appreciated by the DVD formats' governing body, the
DVD Forum
, which chose to use a competing technology in its official "Next Generation DVD" discs, developed by
NEC
and
Toshiba
.
Source: News.com