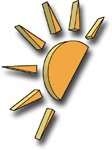 We have just added two new user submitted guides to our site. The first one by
Mattrage
describes how to
join MPEG files using Womble MPEG-VCR
-- a nice tool with lots of useful features. This guide is a good introduction to getting familiar with the software.
The second one, written by
Vurbal
, gives a tutorial to probably the most interesting DVD backup software on the market --
DVD Rebuilder
. With DVD Rebuilder and
Cinema Craft Encoder (CCE) Basic
you can create extremely high quality backups very easily indeed. Up until now processing DVDs with CCE has been quite laborious, but DVD Rebuilder changes it all.
You can read the Womble guide at:
http://www.afterdawn.com/guides/archive/womble_mpeg_join_tutorial.cfm
and the DVD Rebuilder guide at:
http://www.afterdawn.com/guides/archive/dvd_rebuilder_tutorial.cfm
Thanks again to
Vurbal
and
Mattrage
for providing the guides! Your t-shirts are already in the mail. =)
If you have a guide you wish to submit to us, please
visit our guides section
and see what kind of guides we currently have. Please note that in general a guide should describe a process of doing something or provide in depth information on a matter. If you're usure whether or not to submit a guide, feel free to
contact us first
. You can access the guide submission tool
here
.