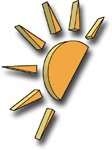 We have added a couple of new guides and tutorials to our
guide archive
. The guides explain the use of DvdReMake, and instruct on how to create a DVD-R from SVCDs.
The first one is a
DvdReMake tutorial
from
Vurbal
.
DvdReMake, or DRM, is a piece of software that allows you to edit a DVD. There are two different versions, DvdReMake and DvdReMake Pro, both of which can be used for basic editing like removing entire titles or menus, hiding menu buttons, and stripping angles from titles. Additionally, the Pro version allows you to remove ILVU (aka interleaving or seamless branching), perform extensive menu editing (removing, adding, or editing the commands for buttons), and advanced title or menu editing (adding, removing, or replacing chapters or cells).
The guide goes through the basics of using
DvdReMake
and explains how to remove unwanted features from a DVD to fit it on a single DVD±R. The next part of the guide will explain some of the more advanced features that are only available in
DvdReMake Pro
. The Part II will be available later.
Dela
has written a total of
three
guides that explain how to create a DVD Video disc from Super VideoCD (SVCD) content. Although the resulting DVD will not actually be DVD Video compliant (due to the resolution used on SVCDs), the disc will still play properly on most DVD players.
The first guide
explains how to create DVD from an SVCD stored on CDs,
the second guide
is for creating the DVD from CD images of MPEG files and
the third guide
explains how to fit multiple movies on a single DVD±R(W) and how to create a simple menu for the disc. All the guides utilize
DVD-lab
for authoring.
The guides are available at the following addresses.
Editing a DVD with DvdReMake - Part I:
http://www.afterdawn.com/guides/archive/dvdremake_tutorial.cfm
SVCD to DVD±R with DVD-Lab (From CD's):
http://www.afterdawn.com/guides/archive/svcd_to_dvdr_from_cds.cfm
SVCD to DVD±R with DVD-Lab (From CD-Images or MPEG Files):
http://www.afterdawn.com/guides/archive/svcd_to_dvdr_from_img.cfm
How to put multiple SVCD movies on one DVD&plusmnR:
http://www.afterdawn.com/guides/archive/multiple_svcd_on_dvdr.cfm
You can use our
guide submit tool
to send your guides to us. Before posting, please take a look at our existing guides for some guidelines. Try and use screen shots whenever possible to make the text easier to follow. Unfortunately we have had to reject several guides due to the fact that they were too hard to follow.
If you have already submitted a guide that you feel should have been added, please send me a
private message
through our forums, and I will try and get the guide processed and added. There are several perfectly good guides waiting that we haven't had the time to put online yet.
Thank you for your support!