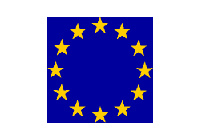 The music industry is trying to abuse legislation that was introduced to help protect European citizens from terrorism, to fight against Internet pirates. The proposed European directive has suffered severe criticism as many see it as a violation of European citizens basic rights to privacy. It is being pushed as a weapon against terrorist networks, to make it harder for them to communicate. However, it is already being seen a solution to some peoples personal agendas.
"We would appreciate your support in ensuring that this becomes an effective instrument in the fight against piracy."
the
Creative and Media Business Alliance (CMBA)
said in a letter to all MEPs. The group which includes entertainment industry giants
Sony BMG
,
Disney
,
EMI
,
IFPI
,
MPA
and
Universal Music International
, wants to see the directive amended so that it covers all criminal offenses, and not just serious ones. The group wants law enforcement's access to the data to be unlimited.
"The industry is attempting to pervert this legislation, to back up a failing business model based on little more than speculation [that downloading is harming the music business],"
Suw Charman
, founder of the
Open Rights Group
, told
The Register
.
"There is no public good in creating legislation that empowers the creative industry to sue its own customers."
She also disagrees that the controversial directive is more balanced now that it has been amended.
"It is still undemocratic, disproportionate legislation that may well contravene Europe's human rights conventions,"
she said.
The directive will go to the European Council now, who may chose to reject of the parliamentary committee's amendments, before proceeding to a plenary vote on 13th December.
Source:
The Register