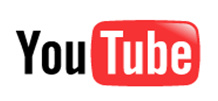 Video sharing site
YouTube
is today expected to announce an agreement with
Warner Music Group Corp.
which will put thousands of Warner music videos on the site and permit user created videos to legally feature music that Warner owns.
YouTube has supposedly created a system which will detect when copyrighted music is being used in videos, and give Warner the chance to accept or reject those videos. The technology will then calculate the royalty fees owed to Warner. But whether the fees are to be paid using YouTube's advertising revenue, or by the individuals who upload videos featuring music from Warner, remains to be seen.
Warner's stance on video sharing sites such as YouTube is in stark contrast to that of
Universal Music Group
, whose CEO
Doug Morris
hinted last week
that the the record company may be suing YouTube in the near future, claiming,
"these new businesses are copyright infringers and owe us tens of millions of dollars"
.
Source:
TechCrunch