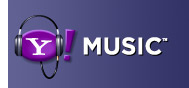 Yahoo! Music
users will be able to download
Jesse McCartney's
new album
"Right Where You Want Me,"
album in either MP3 or WMA format for $9.99 without
any
copy protection - a first for a mainstream pop album.
Ken Bunt
, senior VP of marketing at McCartney's record company
Hollywood Records
, appeared to concede that illegal filesharing on peer-to-peer will never be stopped, therefore the record company is forced to experiment with unrestricted music in an attempt persuade music fans to "go legal".
"We're trying to be realistic,"
he admitted.
"Jesse's single is already online and we haven't put it out. Piracy happens regardless of what we do. So we're going to see how Jesse's album goes (as an MP3) and then decide on others going forward."
Many different online download services, such as
Apple
's
iTunes Store
and
Napster
offer a large library of music to consumers. But chart music is generally restricted by digital rights management, which can make songs hard or impossible to convert, burn, share, or play on certain brands of digital music players.
Yahoo!
previously sold
an exclusive version of
Jessica Simpson's
song
"A Public Affair"
as an MP3. However, at $1.99, it was double the cost of a normal song - a high price to pay for freedom of music.
"We think this is a really good experiment, because copy protection is not doing anything to stop people from stealing when you can just get unprotected tracks off of a CD or get music illegally online,"
said Yahoo! Music chief
Dave Goldberg
.
"We think it's good to make it easy for consumers to get digital music on whatever device they want and for companies like us to not be reliant on one particular technology company for how our consumers can access music."
Source:
Variety.Com