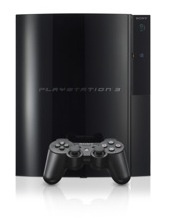 The most recent firmware update available for the
PlayStation 3
has fixed the glitches that occurred during PS2 gameplay. The backwards compatibility was a downer for a lot of people, for PS2 games suffered from artifacts and other random glitches, but now it seems like you can toss away your PS2 if you have one of the 1.5 million PS3 sold.
Ben Kuchera reported, at Ars Technica Journals, playing
Final Fantasy X-2
and
Resident Evil 4
with good results. The firmware update also seems to have fixed the sluggishness of Playstation Store.
Sony
hasn't yet released any announcements about the update's details, so the official list of improvements and fixes remains to be seen in near future.
Source:
ArsTechnica.com