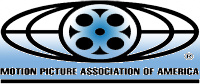 In another move to curb piracy in Asia, the
MPAA
has decided to distribute anti-piracy brochures to every school and library in Singapore. The brochures are meant to warn the citizens of Singapore about the wrongs of P2P and file sharing in general.
The brochures, entitled "Illegal File-Sharing: The Risks Aren't Worth It" will be available in all 23 national Library branches as well as distributed to all of Singapore's 164 secondary schools and 16 junior colleges.
The Intellectual Property Office of Singapore (IPOS) will be distributing over 200,000 copies of the brochure starting today.
The booklets note "that since many P2P applications require users to upload – often invisibly – content at the same time they are downloading, users may be exposing themselves to criminal liability as well."
The decision to distribute the brochures began after the raids in Malaysia a month ago in which a large ring of piracy was busted.

"They found computers and databases of customers from all over the world and I'm afraid to say that a lot of those customers are here in Singapore. The gangs that are involved in this are organized crime groups, unquestionably organized crime groups,"
revealed Michael Ellis, a senior VP for the MPAA International.

"And Singapore customers who are dialing or emailing their orders to Malaysia and asking for the products to be delivered here are involved and supporting organized crime. And I have to tell you, we know who you are and we're providing that information to the authorities in Singapore. If you think that by buying one disc or one pirated DVD, you're not involved in this, it doesn't affect you, you're wrong, it does,"
says Mr Ellis.
Mr. Ellis also tried to hit pirates on an emotional level by pleading that
"Today's students are tomorrow's creators, developers, and owners of intellectual property, and there is a very real danger that unless young people begin thinking meaningfully about the consequences of wholesale copyright theft, the future will be much less bright for the next generation of creators."
It is interesting that the movie industry can continue to make record profits even though the "evils" of file sharing continue to grow.
Source:
Zeropaid