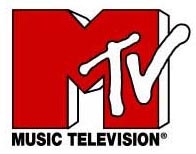 In June, MTV quietly introduced its free Video Remixer service, which enables users to create their own version of select videos using clips from the original video, archived MTV footage, photos and other media. MTV then airs the top-rated submissions.
The first video available was Kelly Clarkson's "Never Again" on June 5, followed shortly by Nelly Furtado's "All Good Things (Come to an End)" June 29. Additional artists are being lined up for the coming weeks. In Clarkson's case, the official version of "Never Again" was a top 10 video on MTV and was streamed "hundreds of thousands" of times, according to Holt. The remix contest, meanwhile, received more than 750 submissions in less than a month. About five of these were viewed more than 1,000 times, with the most popular surpassing 2,000. Approximately 30 gained more than 100 viewers, while 360 received less than 10.
From a promotional view, it's difficult to draw a direct cause-and-effect relationship. But from a revenue opportunity standpoint, more spins, plus a longer shelf life, equals more money. It has become standard practice for record labels to demand a cut of the revenue for ads sold around online music videos. The more videos watched, the more money the labels and the remix services get. And as traffic increases, so do ad rates.
Source:
Reuters