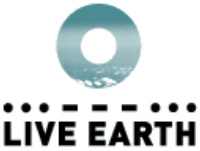 The Live Earth event on Saturday is set to reach millions more people than previous global productions with its reach boosted by the fast-growing power of Web video sharing and social networks.
Organizers estimate television broadcasts of the live concerts staged to raise awareness about climate change will be available to up to 2 billion people although there is no estimate of how many people will actually watch the shows. But that viewership may be trumped online where a generation hooked to social networks like MySpace and video site YouTube share ideas, photos and videos with their peers.
The global Live 8 concert to fight poverty in 2005 was the first major multi-venue event successfully streamed live with Time Warner Inc.'s AOL portal on the Web. But Control Room, which produced Live 8, found it was the on-demand streams days after the event which had the most impact, especially after clips were passed round by e-mail.
Live 8 was streamed by users over 100 million times in six weeks. Live Earth is expected to be three times bigger.
Source:
Rueters