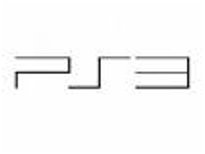 It turns out that the much anticipated price cut for the PS3 is only a temporary measure to move the remaining stock to prepare for the new 80GB model.
Sony Computer Entertainment of America's director of corporate communications David Karraker told GameSpot, "This is absolutely not a bait and switch," he said. "We are offering a full-featured PS3 for $100 lower than the original price and will do so for months to come, allowing consumers the opportunity to acquire this model at this adjusted price."
The price cut for the 60GB PS3 was never intended to be a permanent cut for the product; it was only intended to clear out stock for the new version to be sold at the old price. GameSpot has reported that Kaz Hirai, Sony Computer Entertainment's CEO and President, has confirmed in a video interview that the 60GB PS3s are no longer in production, and that all new PS3s will be 80GB models to be sold at $599.
Source:
CNet News