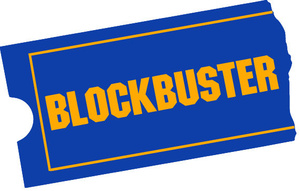 Blockbuster will be changing the terms of its Total Access internet rental plans to limit the number of DVDs that can be returned to stores without paying extra.
Subscribers can choose from 3 Total Access plans, for 3 DVDs, 2 DVDs, or 1
DVD
at a time, which used to allow them to return an unlimited number to a brick and mortar store so their next disc will ship sooner. Due to losses in the second quarter of this year, as well as well as lower revenue compared to the same quarter last year, the company will limit the number of in-store returns for each plan.
Subscribers will have the choice to either pay an additional $1.99 for each additional movie returned to a store each month or upgrade to a higher priced subscription to get unlimited in-store returns. The new unlimited return plans, called Premium plans, will cost an additional $7 per month.
Rather than characterizing the modifications as a price hike, new CEO James Keyes stressed the limit on in-store exchanges. He also said that customers subscribing to the mail only program will also be able to take advantage of the $1.99 in-store returns.
This move comes less than a week after rival Netflix lowered prices on its own subscription plans, which only allow returns by mail since Netflix has no brick and mortar stores. Ironically, Netflix decided to lower prices after competition from Blockbuster caused them to lose subscribers for the first time in the company's short history.
Despite recent gains at Netflix expense, Blockbuster posted a loss of around $50 million last quarter while Netflix remained profitable.
Source:
Video Business