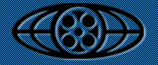 MPAA
CEO Dan Glickman said at a seminar on Tuesday that the group was "deepening their relationship" with telephone, cable and Internet companies, hoping that the
ISPs
will help them in their ongoing fight against piracy, "because we're all in this together."
"Their revenue bases depend on legitimate operations of their networks and more and more they're finding their networks crowded with infringed material, bandwidth space being crowded out," Glickman said,
"many of them are actually getting into the content business directly or indirectly. This is not an us-versus-them issue."
When asked about the relationship between the
MPAA
and large ISPs, Glickman said there was "somewhat of an adversarial relationship" but that that was "changing."
The general counsel for
NBC Universal
, a member of the MPAA, suggested that "federal regulators should require ISPs to police their networks more proactively for pirated wares."
Glickman hopes to offer customers
"hassle-free, reasonable, content-protected materials"
but also admitted that the movie industry is not very flexible when it comes to manipulation of copyrighted works.
"People just don't have the right to take (copyrighted works) at their pleasure,"
he added.
Source:
CNet