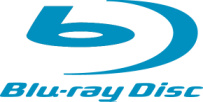 It seems that
LG's
upcoming dual format HD player, the
BH200
, will be the first player to hit the market with secondary
BD-Java
support.
The
BDA
has mandated that all
Blu-ray
players that launch on or after October 31st will need to include many features, including full BD-Java support, to be considered Profile 1.1 compliant which no current players are.
LG however, will be the first. Speaking of the BH200, the company says the player will include "full profile specifications" to be 1.1 compliant.
The company has been criticized in the past for its lack of support of
HDi
, the technology that powers
HD DVD's
interactive features, but it seems to be turning it around for its second gen player.
Source:
HD Digest