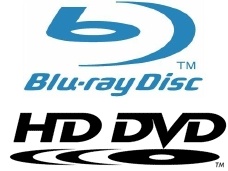 Michael Bay, the director of the blockbuster
Transformers
, has once again flipped his views on the competing HD formats, commenting to
USA Today
that he believes
Blu-ray
is in fact the superior format.
Although
Transformers
has broken all
HD DVD
sales records in just over a week, Bay had this to say about
Paramount's
decision to go HD DVD exclusive,
, "It's short-sighted and it has delayed consumers' moving to HD (home video). As a director, my critical eye is that Blu-ray is where my money is. Consumers are smart, and they are going to wait it out."
Bay had originally made such comments, including this quote he made immediately after Paramount's decision.
"I want people to see my movies in the best formats possible. For them to deny people who have Blu-ray sucks! They were progressive by having two formats. No Transformers 2 for me."
A few days after his rant however, he changed his mind and instead praised the pricing of HD DVD's hardware and said that he would come back for Transformers 2.
No matter what Bay thinks, and whether he's back for the second installment of the blockbuster film or not, the movie will live on in HD DVD and the format war will continue on with no end in sight.
Source:
Dailytech