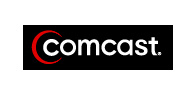 According to a complaint filed with the Federal Communication Commission by members of the SavetheInternet.com coalition, a group of Net Neutrality proponents, as well as academics from Harvard, Yale, and Stanford law schools,
Comcast
is violating the FCC's Internet Policy Statement. That statement says, among other things that "consumers are entitled to access the lawful Internet content of
their choice."
The complaint stems from recent controversy over
Comcast
's handling of certain traffic, which includes delaying traffic from some applications long enough to stop those programs from working properly. So far
Comcast
's response to criticism about the problem has been to characterize it as
"network management,"
and repeatedly point out that they're not
Blocking
any application," apparently responding to an allegation that no one has made against them.
But the groups filing the petition say,
"No plausible technical or economic reason suggests that blocking particular applications is a reasonable way to manage a network."
They're asking the FCC to clarify the Internet Policy statement to explicitly say
"intentionally degrading an application or class of applications is not 'reasonable network management' under the FCC policy statement."
"Last year, FCC Chairman Kevin Martin and opponents of Net neutrality told Congress that the FCC has all the authority it needs to prevent exactly this sort of customer abuse by a major provider,"
Harold Feld, senior vice president of Media Access Project said in a statement.
"Now we come to the acid test. Will the FCC, which vowed to protect our freedom to run the applications of our choice, stand up for citizens in the face of Comcast?"
Given a General Accounting Office report earlier this year criticizing the FCC for an anti-consumer bias, it will be interesting to see how this plays out.
Source:
Cnet News