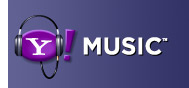 Bloomberg
is reaporting that
AOL
and
Yahoo
are both considering shutting down their Web radio operations due to a 38% spike in royalty payments over the last few months. The sharp increase is due to royalty rates that the U.S. Copyright Board approved over webcaster objections earlier this year. It was a word for word copy of a proposal from
SoundExchange
, the agency responsible for collecting and distributing royalties on behalf of music labels.
Besides increasing royalties to astronomical levels over the next couple of years, it also increases royalty payments retroactively, forcing online radio services to make additional payments for broadcasts they've already paid for once.
"We're not going to stay in the business if cost is more than we make long term,''
Ian Rogers, general manager at
Yahoo
's music unit, told Bloomberg. The good news for webcasters is that their appeal is scheduled to be heard starting in February.
At least one investment analyst isn't overly concerned about
Yahoo
's long term plans for online radio.
Capital Markets
analyst Jordan Rohan laughed at the notion, saying "With the abundance of free or relatively free music available, shuttering the service won't cause that much of a disruption in the market."
Source:
Wired