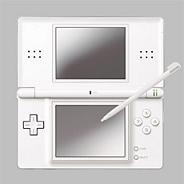 Although the year is not over yet,
Nintendo
senior VP George Harrison has predicted, and with good reason, that its
DS
handheld will be the top-selling video game system of 2007.
Through November 30th, 6 million handhelds have been sold, converting to a rate of one sold every seconds.

"There's no letup in sight,"
says George Harrison, Nintendo of America's senior vice president of marketing and corporate communications.
"Nintendo DS appeals strongly to both core and casual gamers, and its momentum is set to propel us into 2008."
For the Thanksgiving week, 650,000 DSs were sold, breaking the all-time record for the week, previously held by the Game Boy Advance, which moved 600,000 units two years ago.
Source:
gameindustry.biz